Today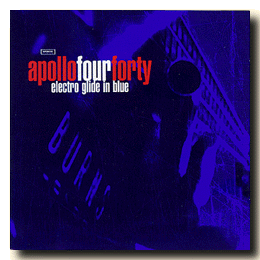 Apollo 440
Electro Glide In Blue
Stealth Sonic Recordings SSX2440CD

Make some backgrounds and bring some friends over for tea.

Record them while the kettle boils.

That's the way it happened if you are to believe certain papers.

Well, I trust my ears more than my eyes when it comes to music and this album isn't easy to ignore.

If you've only heard their hit single
Aint Talkin' 'Bout Dub you're in for quite a surprise.

Electro Glide In Blue is not only about out and out dance stuff. Actually, it's quite varied.

Sometimes they are close to Chemical Brothers territory, sometimes they are closer to Brian Eno. With Lee Perry sitting in somewhere in the middle.

Plus some swamp country rock and spagetti gangsta thrown in for good measure...
Yesterday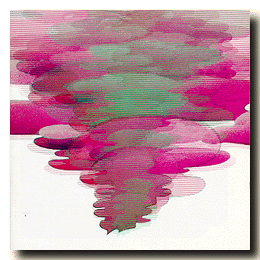 Velvet Underground
Loaded - Fully Loaded Edition
Rhino R2 72563

If an album sounds like this when a group is disintegrating, I wish that could happen a lot more often.

Recorded in 1970, this was the fourth VU outing, but is this the final re-issue?

For all the outtakes, alternate mixes and unfinished songs you get on this double CD, there still actually isn't the whole original album here.

I don't know why, but the original (edited) versions of Sweet Jane and Rock'n'Roll are nowhere to be heard.

Not here, and not on the universally critically acclaimed Peel Slowly and See box.

Thank you, I just had to get it off my chest.

Other than that, this is of course classical stuff.

Required listening