Today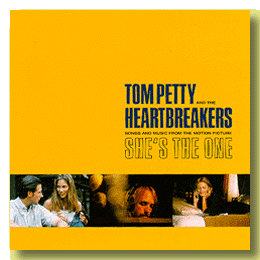 Tom Petty & the Heartbreakers
She's The One
Warner Bros 9362-46285-2

No, this is not the follow up to Wildflowers.

It's the soundtrack album to a light romantic comedy...

But if you know that, you can start to enjoy it.

Enjoy it like a roller coaster ride. Because it's really got its ups and downs.

The best songs sound like they could have been on Wildflowers, and maybe they are left overs from that period, because as far as I remember that album was originally supposed to be a double whammy.

Some other songs we can easily live without. However, the CD player is easy to program. Here you have a golden opportunity to learn how!

Hearing this Rick Rubin production, I've got a great wish for the next proper Tom Petty album: let Daniel Lanois produce it!

A collaboration that could really yield amazing results!
Yesterday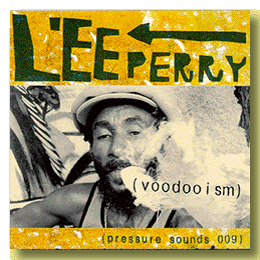 Lee Perry
Voodoism
Pressure Sounds PSCD009

Sometimes you hate the CD, sometimes you're extremely happy it exists.

Right now, definitely phase #2!

Why? Simply because if there hadn't been any CD, I would never have heard these fine roots reggae tracks.

They were all recorded in the mid 70's and only released on rare Black Ark 7" singles that almost never found their ways to Europe. Let alone Sweden...

But they most certainly represent ol' Scratch at his freaked out peak. Just prior to him in an outburst of possessed Je-ne-sais-quoi destroying his studio with an axe...

Voodoism gives us stoned rhythms recorded on equipment that already then was ancient. But in Lee Perry's hands this equipment almost turns into a living creature.

As the mid 70's also were a spiritual high for Jamaican reggae in general, Voodoism will no doubt be a record to cherish for a long time to come!