Today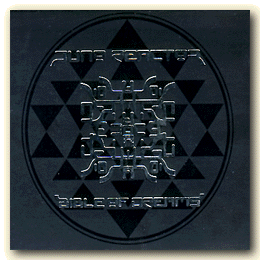 Juno Reactor
Bible of Dreams
Blue Room Released BRO42CD

Have you ever heard of Bo Hansson?

If you're a young Swede, you might think of the sports commentator. But before him, there was another Bo.

He scored an international million-seller in the early 70's with an instrumental rendering of
Lord of the Rings.

And if his muse hadn't been so sadly seduced and destroyed by drugs and drinks, maybe he could have made a record somewhat like this one today.

Dreamy and airy on one hand, completely out and out danceable on the other.

A little vocal help from Natasha Atlas on
God is God is no minus, either.

There's a time and space for everything.
Yesterday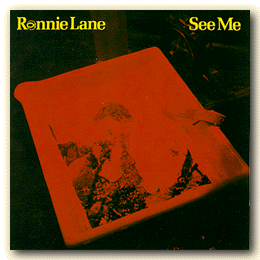 Ronnie Lane
See Me
Edsel EDCD492

Recorded and released in 1979, this was
Ronnie Lane's last proper album.

And, although it's packed with Slim Chance musicians, he released it as a solo album.

Lending a (slow) hand on guitar was Eric Clapton, who also co-wrote this album's outstanding track, Barcelona.

But the rest of songs are far from bad. And as they are in the same British country rock vein that Ronnie Lane helped pioneer, they are a sentimental joy to hear.

Yes, there's something in this music that's not easily described in mere words on an Internet screen.

But it sure touches my heart and soul.

I hear through the grapevine that a double CD of live stuff recorded for BBC is on the way.

I can't wait!

See also June 1996