Today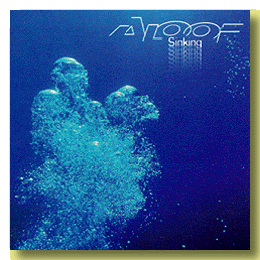 The Aloof
Sinking
EastWest 0630-14584-2

There has been evolution since 'Cover The Crime' in 1994.

1) Sinking sounds more expensive. It's not often you say that about a record, but it was the first thing that came to my mind when I listened to the albums back to back.

2) Sinking is not so reggae dubby. It's more 'whacko dance today', if you know what I mean. Lots of interesting noises set to interesting beats. Underworld, that sort of stuff, only better.

There are very few artists/groups on the dance scene that can get away with a whole album, but The Aloof are definitely one of them.

Sinking grabs you from the first moment almost till the last. Actually, they could have left the last song out of the album. Nine minutes of swampy mush. Yuck...

But apart from that (minor) flaw, it's groovy, moody, has great sounds, great combinations of sequencing/live playing.

In short - a great album!
Yesterday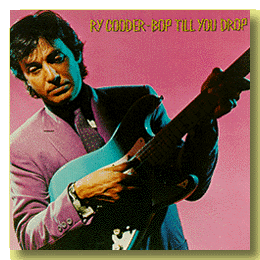 Ry Cooder
Bop Till You Drop
Warner Bros 256 691

Digitally recorded in 1979, Bop Till You Drop was the first album made that way.

But that's not why it's here.

No, Ry Cooder has simply been one of the best guitar players and mood setters around for the last thirty years. (Thirty years?!? Help!)

Discarding flash for taste, that's his way. And he's played with some of the finest: Rolling Stones, Cap't Beefheart, Taj Mahal, to name but a few. Always giving them the diamonds in the dirt.

Bop Till You Drop is one of his finest solo moments.

He's joined by, among others, David Lindley (he will probably be featured here by himself one day) and Jim Keltner (purveyor of the understated groove, thus the perfect drummer in this setting).

And - of course - Ry Cooder's taste is also evident in the choice of material. From blues to gospel to pop to teenage angst and back.