Today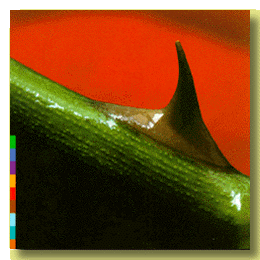 Nusrat Fateh Ali Khan & Michael Brook
Night Song
Real World CDRW 50

The long awaited follow up to the critically and commercially acclaimed Mustt Musst from 1990.

Once again produced by Michael Brook, the wizzard of infinite guitar, we find the Pakistani master singer in a more Western surrounding than on most of his many records.

To my ears this is the most interesting way to do it. We get the best of both worlds, and maybe some people will get curious enough to buy one of
Nusrat Fateh Ali Khan's more traditional outings.

Meanwhile, this is a really relaxing piece of work. Good for me, good for you, good for everybody!

The only thing missing is a Massive Attack remix of the title song.
Yesterday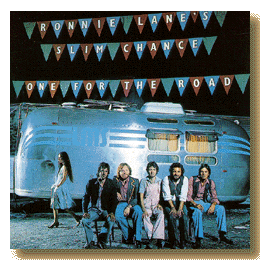 Ronnie Lane's Slim Chance
One For The Road
Edsel EDCD 464

Originally released in 1976 on Island, the third
Ronnie Lane solo record is finally available on CD!

Ronnie Lane of Small Faces and Faces fame. I wonder if he knew he had MS when he christened his band Slim Chance?

Some of these British folk/country songs are so achingly sad that you almost cry when you listen to them. Others so joyful that you run around the house shouting 'Hurr*h!'

Remember (or - have you heard of) Rod Stewart's early stuff on Mercury? Pre 'Atlantic Crossing'? Rod was also a member of The Faces when he made those albums. And although Ronnie Lane never played on any of them, some of the same kind of thinking is in play (sic) here.

A splendid time is guaranteed for all!

PS June 4, 1997
Sadly, today, MS finally caught up with Ronnie.
He was only 51.

See also August 1997