Today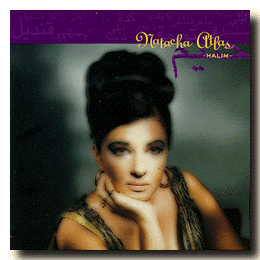 Natacha Atlas
Halim
Beggars Banquet NATCD 1087

I wouldn't be a bit surprised if most people who listen to this record don't understand a word.

But that's allright, feelings are stronger than such mortal projections.

And Natacha Atlas has taken a great leap forward from her first album, Diaspora.

The TransGlobal Underground singer now really shines on her own.

Well, not entirely on her own, as a matter of fact. Her former (?) bandmates has produced most of the tracks, placing them firmly in today.

As Natacha has her roots in the Arabic tradition, it's quite surprising that the least appealing cut on Halim is the one recorded in Cairo...

But nevermind that little slip, let yourself be seduced.

Like Thousand and One Nights (or maybe two).
Yesterday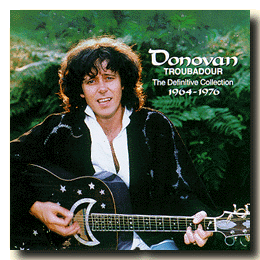 Donovan
Troubadour : 1964 - 1976
Epic E2K 46986

That Donovan once was called England's Bob Dylan was probably a great disservice to both men.

OK, they did have the acoustic guitar and the cap in common. But so did lots of young men back then.

However, where Bob Dylan was surreal, Donovan was the moon and the stars.

And yes, don't forget what he did for the banana when he went electric... 8--)

Songs like Mellow Yellow, Sunshine Superman, The Trip, Hurdy Gurdy Man were right at the top then. And still are today.

But maybe the best of them all was/is Season of the Witch.

Still, if you don't think that's enough, seasoned sessioners like John Paul Jones and Jimmy Page alone guarantee the highest satisfaction.