Today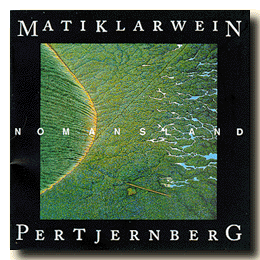 Mati Klarwein & Per Tjernberg
No Man's Land
Rub-a-Dub Records RUBCD15

Sometimes life is really funny.

Who do you think originally was scheduled to record, mix and co-produce this album?

Yes, that's right! Me, moi, Mr 99%!

But due to circumstances beyond my control it wasn't to be.

So, in the light of that, it gives me even more pleasure to be able to present the final product to you, the unsuspecting listener.

Because this marriage of Per Tjernberg remixes and Mati Klarwein's psychedelic philosophical brain dumps is nothing but sensational.

A true journey through time and space, guided by two masters of their craft. With a third wizard,
Tom Hofwander, behind the desk.

Go get it or be forever left in the dark!
Yesterday


Link Wray
Guitar Preacher - The Polydor Years
Polydor 527 717-2

Link Wray is of course most known for his strange instrumental Rumble.

But to me, these early 70's recordings were the highlight of his career.

And almost all of them are vocal outings...

Mostly recorded in the bosom of his large family, on his brother's three-track (!), the songs that originally graced such albums as Link Wray and Beans And Fatback still sound very fresh indeed.

Link is mostly playing an old battered acoustic and singing his heart out with his one lung.

So what shall we call this music then, I hear someone mutter.

Well, how about religious trash country, for lack of a better expression.