Today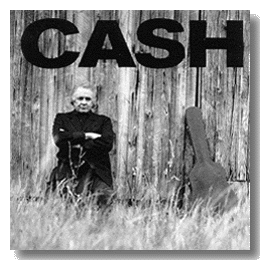 Johnny Cash
Unchained
American Recordings 74321 39742

"Jesus - I don't wanna die alone..."

Well, Johnny, with friends like these you most certainly won't.

Tom Petty & the Heartbreakers supply most of the backing, occasionally helped out by people like Lindsay Buckingham and Flea.

Rick Rubin provides some excellent understated production.

And who chose the cover songs? He - or she - should have a medal!

Johnny Cash sings Beck!
Johnny Cash sings Tom Petty!
Johnny Cash sings Soundgarden!

And he sings a song I can't really pin down but I know it was a big favorite of mine a long, long time ago: I've Been Everywhere.

Well, Johnny, you've certainly been everywhere and back. It's amazing that you, at the age of 209,
still are on the right track.
Yesterday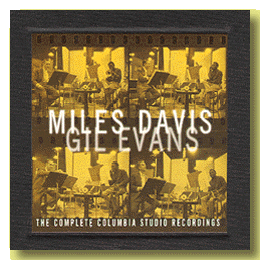 Miles Davis & Gil Evans
The Complete Columbia Studio Recordings
Columbia 67397

Is there really anything new I can say about these celebrated mid 50's collaborations?

Nah, don't think so...

So I'll just stick to the facts.

Miles Ahead, Porgy And Bess, Sketches of Spain.

These albums should really be essential listening for anyone even remotely interested in music.

Newly remixed from the original session tapes they sound glorious!

Who could really ask for more?

But more we get. Quiet Nights, plus lots of outtakes, alternate versions and studio rehearsals from all sessions on a total of six (6) CDs.

There's only one more thing to add:

If you can't afford to buy it, steal it!