Today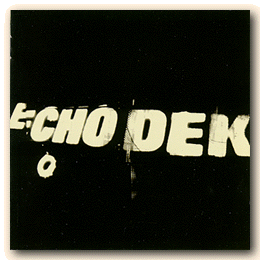 Primal Scream
Echo Dek
Creation Records CRECD 224

Take an ambivalent album and make it better.

Was that Adrian Shearwood's mission?

I don't really care who came up with the idea to dub a complete 'rock' album, but brilliant it certainly is.

Nevermind that maybe Primal Scream is a too easy object as they are normally not afraid of
sound adventures.

Screamadelica in it's day almost sounded like a remix album. And Vanishing Point is close to an aural collage.

However, Echo Dek takes the latter to dizzying new heights.

And that's not only because I've got a fever right now.


Yesterday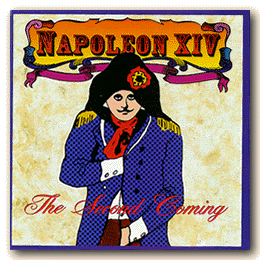 Napoleon XIV
The Second Coming
Rhino R2 72402

Jerry Samuels, from roach clips to Napoleon XIV.

Or was it the other way around?

Judging by the liner notes he seems to be quite a character.

Judging by the songs, he most certainly is.

I'm In Love With My Little Red Tricycle, Marching Off To Bedlam, I Live In A Split-Level Head.

Can it be said in a more poetic way?

Well, maybe...

They're Are Coming To Take Me Away, Ha-Haaa!