Today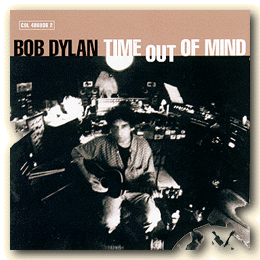 Bob Dylan
Time Out of Mind
Columbia 486936 2

Some of my friends think there are too many
blues songs on this album.

I say the man's got the blues period

Maybe Mr Zimmerman knew he was very ill when he recorded early this year? And maybe he wanted to make one more effort to really make an album?

Anyway, Time Out of Mind is easily the best
Dylan album since Desire from 1975.

Productionwise I don't agree with the way Daniel Lanois treats Dylan's voice on some of the songs. Too much echo. But otherwise it's great.

Five-in-the-morning-almost-empty-club.
Sooooo tired.

Tryin' to get to heaven before they close the door.
Yesterday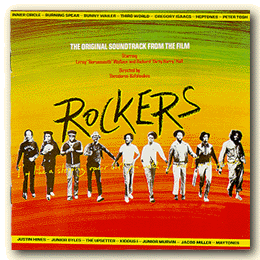 Various Artists
Rockers - Soundtrack
Mango RRCD 45

Did I see this film?

Blame it on the seventies - if you remember it you weren't there...

Nevermind, this 1979 soundtrack was just released as low-price CD and that I remember.

And what a soundtrack it is!

One of the best reggae compilations ever. Compiled by no other than Chris Blackwell himself.

Songs like Tenement Yard by Jacob Miller, Rockers by Bunny Wailer, Book of Rules by The Heptones and Money Worries by The Maytones have truly stood the test of time.

As a matter of fact, I could easily name most of the songs here as great pieces of work.

So why don't you find out for yourself?