Today


Suzanne Vega
Nine Objects of Desire
A&M 540 583 2

Feeling a bit melancholy now that the autumn is here?.

Here you have the perfect soundtrack for an evening by the fire.

Oh, you don't have a fire? Nevermind, neither do I...

Nine Objects of Desire picks up where 99.9 F left off four years ago. Same producer, almost the same musicians, the same (wonderful) sound.

Maybe the songs aren't quite as strong this time around, but the mood is there.

And that's what really counts in September.
Yesterday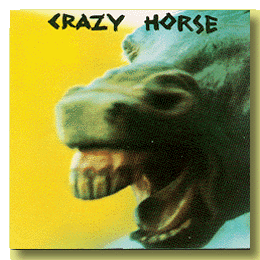 Crazy Horse

Reprise 7599-26808-2

In the beginning, there was The Horse.

Then Danny Whitten died.

And we never got to know what he might have written after such classics as 'I Don't Want To Talk About It'.

Yes, that's right, the song that became one of
Rod Stewart's greatest hits. Here sung by
Danny Whitten in an achingly beautiful way.

But there are more hilights: 'Downtown', 'Look At All The Things', 'Dirty, Dirty', 'Dance, Dance, Dance', to name but a few.

All performed by a band at its peak. Crazy Horse was a truly amazing American rock band in 1971.