Today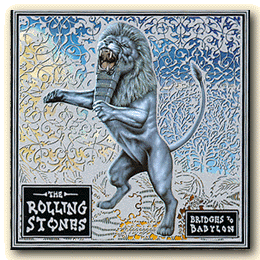 The Rolling Stones
Bridges to Babylon
Virgin 7243-8-44909-2-8

If someone had told me in 1963, when I first heard The Stones, that I would recommend their new album 34 years later, I'd probably thought he was crazy.

As a matter of fact, if someone had told me a year ago that these dinosaurs would make a
great album in 1997, I'd probably ROTFL.

Great liveshows, yes. Great albums, no.

Yet here we are.

Bridges to Babylon is easily the best Stones album since Exile on Main Street from 1971.
(And one of the worst covers ever...)

Four different producers, Don Was and
Dust Brothers mostly featured, still this album is far from overproduced.

No, it's very organic, groovy and fun.
Plus the sound is great.

A perfect late 90's mix of high tech
and blues and country roots.

Bill Wyman doesn't know what he's missing.
Yesterday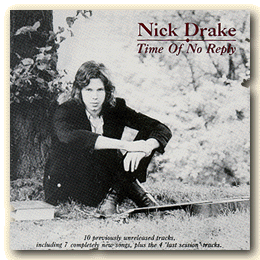 Nick Drake
Time of No Reply
Rykodisc HNCD 1318

Strangely enough, I had never heard Nick Drake until a few weeks ago.

And at first I thought he only sounded like a Donovan wannabe.

However, the soothing atmosphere - in such a stark contrast to his troubled life - started to take me in.

Fly was the song that really did the trick.

A home recording from 1969 with a haunting guitar figure and a voice a hundred years old.

Melancholic.

Maybe it's an autumn record?

I don't know, but I do know that I'm going to buy the box set Fruit Tree ASAP.