Today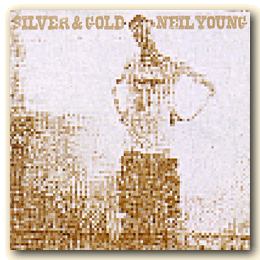 Neil Young
Silver & Gold
Reprise 9362-47305-2

In a sentimental mood.

Once more, Neil Young is picking up where
Harvest and Comes A Time left off.

And this time it works much better than
Harvest Moon.

But he's walking an ever narrowing road.

Now, it would be real nice if he could make two records in a row in the same mood.

Forget those more and more pathetic CSN&Y reunions and focus on what he does best.

Fragile songs of love and longing, that sung by someone else would only sound silly.

You've got to keep the faith.
Yesterday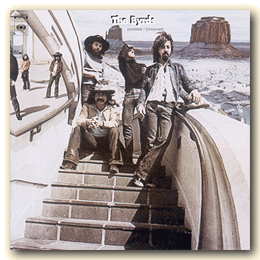 The Byrds
Untitled/Unissued
Columbia 495077-2

Things change in 30 years.

When Untitled was released, late 1970, I concentrated on the live disc of the double album.

Now, when we get an additional chunk of live/studio material, Unissued, it's mostly the studio stuff that gets my attention.

Apart from the 16-minute version of
Eight Miles High, of course.

Through some heavy personnel changes, this wasn't the Byrds line-up that pioneered country rock.

But this lot came close to perfecting it.

Well come back home.

Welcome back home.