Today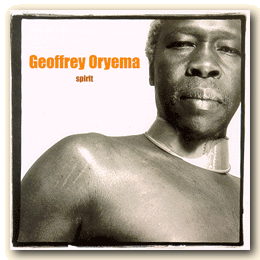 Geoffrey Oryema
Spirit
Sonodisc CDS8840

Spirit.

That's the name of the game.

After three albums on Real World, going from
great to indifferent, Ugandian singer/songwriter Geoffrey Oryema is back with a vengeance.

Recruiting the help of producer/keyboardist
Rupert Hine. (who once in Oslo, after seeing
my band, wanted a signed T-shirt), was maybe a crucial decision.

Because, although this album features
many styles, it's got one focus:
Spirit.

Save me, why don't you save me.
Yesterday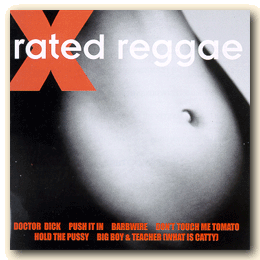 Various Artists
X-Rated Reggae
Castle Pie PIESD041

Rude boys everywhere, remember
the late 60's/early 70's?

With Max Romeo (of Wet Dream fame)
leading the way, we go down there...


Nudge nudge wink wink
know what I mean

A few titles if you're still uncertain:

Push It Up
International Pum Pum
Push It In
Hold The Pussy
Push Push
Doctor Dick
Wet Version

Yeah, right - and enjoy.