Today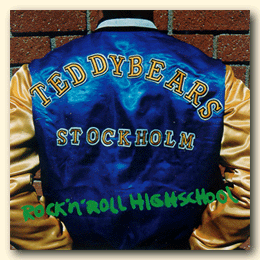 Teddybears Sthlm
Rock'n'roll Highschool
MVG 142

From hardcore to the dance floor.

From 'Fuck them!' to chart toppers.

From 'I don't care!' to 'I got to buy this record!'

They swapped two electric guitars, bass and drums for samplers, vocoders and probably ProTools.

But the thing that really matters is that
they started writing songs.

Add to the mix a plethora of guest artists, some well-known - others not yet - and you've got
one hell of a schwinging record.

I'm not so convinced of the authenticity of
Korven (The Sausage), though...
Yesterday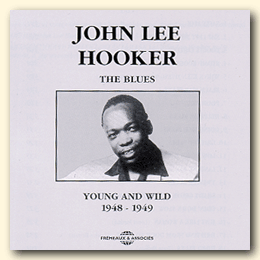 John Lee Hooker
The Blues
Frémueaux & Associés FA 265

The subtitle is 'Young And Wild'.

Yeah!

Hypnotic one-chord blues with foot stomp.

Already a seasoned 30-something performer at the time of these recordings, he took the record-buying audience by storm.

Hitting the top of the charts with several of these songs, he's been in the limelight more or less since then.

In those early days he was the seducer,
now he's the healer.

Boogie chillen!