Today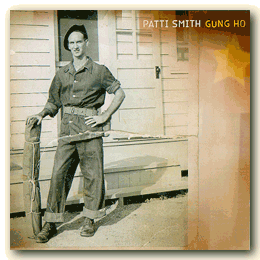 Patti Smith
Gung Ho
Arista 07822 14618 2

Patti Smith is back with a bang.

Backed by a band with old and new members,
she sings songs of things old and new.

The title and the cover is referring back to WWII
and the war in Vietnam.

In a way she takes off from just about where
The Fugs left it with Tenderness Junction in 1968.

Out demons out!

Through the years, Patti's voice has been
a powerful, convincing wail as well as
a catatonic drone.

This time around she's mostly in good spirits.

Great band, great production,
some really great songs.

I believe she's quite pleased.

So am I.
Yesterday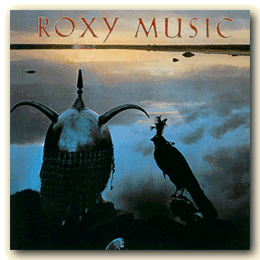 Roxy Music
Avalon
Virgin ROXYCD9

The remasters keep coming.

And soon we'll have 24bit/96kHz as audio standard (from DVD), and start all over again.

This 1982 gem will probably benefit.

Because Avalon is, besides being a fabulous collection of songs, an audiophile's wet dream.

Trip the light fantastic, yeah.

There is especially this thing, 1:50 into the title track, where Yanick Etienne hits a note that still sends shivers down my spine every time I hear it.

I'm usually not trainspotting, but this cries out only one thing:

You are alone but not alone.