Today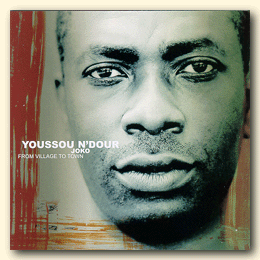 Youssou N'Dour
JOKO - From Village To Town
Columbia COL 489718-2

Youssou N'Dour is probably most known for his co-operation with Neneh Cherry on 7 Seconds.

That record was btw produced by Swede
Christian Falck.

But ever since he met Peter Gabriel,
Yossou N'Dour has made two kinds of albums.

One for his countrymen in Senegal,
one for the rest of the world.

This is one of the latter.

From village to town - from beauty to beast. Not necessarily in that order, but if only he could have kept Wyclef Jean off this album!

Just compare the two versions of Birima
and you'll have to agree.
Yesterday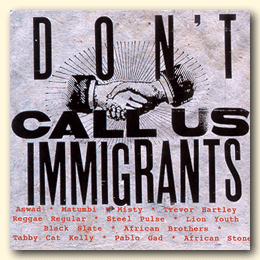 Various Artists
Don't Call Us Immigrants
Pressure Sounds pscd28

Do you want to hear the birth of British reggae?.

Yes? Well, get this compilation, then!

You'll get little gems like:

Hard Times by Pablo Gad

Gimme African Love by African Brothers

Where Is Jah? by Reggae Regular

and the incredible

Sticksman by Black Slate

Great Roots then - great Roots now.