Today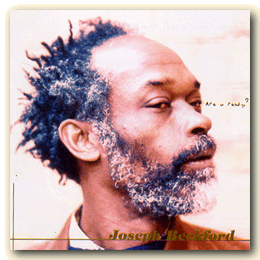 Joseph Beckford
Are U Ready?
Rub-a-Dub RUBCD22

Joseph Beckford came to Sweden in the early eighties as trombonist with Culture.

Apparently he found something he was missing, as he's been here ever since.

Although it's taken a while to get his own record out, he's been busy as backup singer for many years, with many a-fine outfit.

On Are U Ready? we are treated with consciousness set mostly to a ragga beat.

The team of Joseph, producer Dan Markebeck and the ever present Internal Dread, has created a coherent statement.

Roots never dies!


Yesterday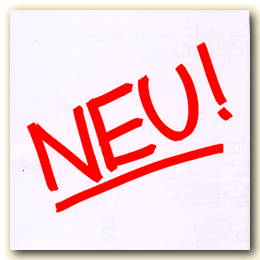 Neu!
Neu!
Grönland Records 7243 5 30780 2 7

Recorded 1972, remastered 2001.

Kraut rock is hot again.

Why? Maybe because it has its foundation in the true base of music: the repetitive beat.

Once you have that down, you can do anything on top.

Klaus Dinger was the original drummer with Kraftwerk, but only for one album.

In Neu!, he experimented with guitarist Michael Rother.

Yes, that's what it's all about - experimentation.

On songs like Hallogallo, the result is great. On other songs maybe not so great.

But anyway it's essential listening.