Today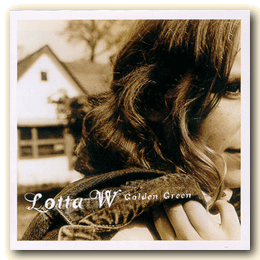 Lotta W
Golden Green
Adrian Recordings ARCD 004

She's young, but she already knows.

So it's probably true:
The Hard Part's To Stay.

Not for all of us, but these days for most of us.

I really admire those who master the art of staying.

Lotta W wants to be a country girl, not a city bird, maybe that's the right move.

She's from the south of Sweden, that's about all I know about her.

And, of course, that she sounds a lot like
Sophie Zelmani.

Lotta plays and sings some kind of pop country.
(Hmmm, that sounds better in music than in words.)

Sometimes, I don't know if it's intentional or not,
she tries the southern drawl for a word or two.

When she gets rid of that desire and dares to go into a bit more modern sound world, I think she can really hit it big.
Yesterday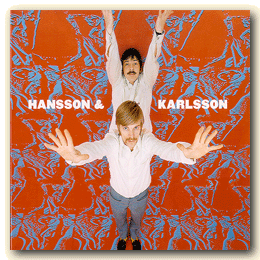 Hansson & Karlsson
Hansson & Karlsson
Polydor 557279-2

I think they tried to play jazz.

But in the circumstances they ended up with something else.

1967 were heady days in Stockholm as well as other places.

Live they were totally flipped out. I know, I saw them as often as I could.

On record they were, of course, more constrained.

But still some of the raw power of Bosse Hansson's organ and Janne Carlsson's drums shines through.

Especially in cuts like Taxfree, later covered by none other than jamming partner Jimi Hendrix.

And then there were new circumstances...