Today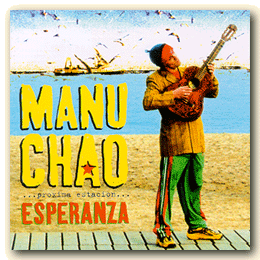 Manu Chao
...proxima estacion...Esperanza
Virgin 24381 03212

It took me a while to discover the first
Manu Chao album.

But that time around, I could blame the status of then-import-only.

This time around, I have none but myself to blame for being late. I even had a promo two months before the official relase...

However, my experience tells me this is a good sign that I'm going to enjoy Esperanza for the rest of my life.

This joyous cut-up is nothing but a true extension and improvement of what Manu Chao started doing a few years ago.

The je ne sais quoi, if you remember..
Yesterday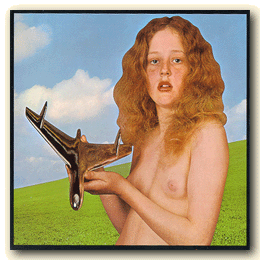 Blind Faith
Blind Faith (Deluxe Edition)
Polydor 31454 95292

In 1969, The Band was a heavy influence on the British rockerati.

The laid-back, down to earth approach was probably one of great soothing for these veterans (veterans at what - 23? 24?)

Main characters of Blind Faith were
Steve Winwood and Eric Clapton.

Ric Grech was invited but
Ginger Baker invited himself.

Sadly enough, there were lots of inside and outside pressure, so they barely got through recording this album.

If you're like me, a long time fan, you get this Deluxe Edition with the original, naughty sleeve.

However, the jams on Disc 2 should have stayed in the vaults, so you really don't loose anything if you go for the standard issue.