Today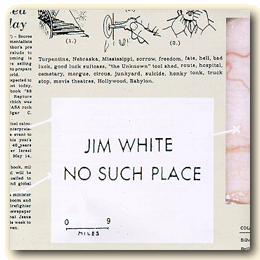 Jim White
No Such Place
Luka Bop72438 49911 28

Can you feel anything but sympathy for the man that still thinks the future looks bright when he wakes up handcuffed to a fence in Mississippi?

Or the man who has got 10 miles to go on a 9 mile road?

OK, this blend of alt.country and almost everything else is a bit uneven here and there.

And the comic darkness almost never lets up.

But in these CD days it's sooo easy to only listen to the tracks you like.

And for me, those tracks are in majority anyway.
Yesterday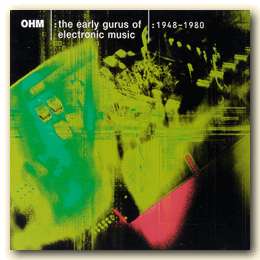 Various Artists
OHM: The Early Gurus of Electronic Music
Ellipsis Arts CD3670

In a 3-CD Box, Ellipsis Arts presents everything you've always wanted to hear from the pioneers of electronica 1948-1980.

Also everything you never wanted to hear, as well.

Everyone you can think of is here.

Steve Reich, Edgar Varèse, Stockhausen, Terry Riley, Brian Eno. They are all here.

La Monte Young, Holger Czukay, Olivier Messiaen, John Cage. They are all here.

Together with a million other performers!

Some of it was crazy already way back when.

Some of it makes sense from time to time.

Some of it is pure beauty.

Best enjoyed in small portions.

Essential, though, ihmo.