Today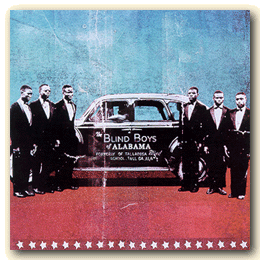 Blind Boys of Alabama
Spirit of the Century
Real World 7243 8 50918 2 7

A thousand words could not describe this album well enough.

So I'll try with just a few.

Dignified.

Majestic.

Jubilee singing.

The boys started touring in 1939 as the Happy Land Jubilee Singers. They were renamed in 1948 as part of a radio 'contest' with another blind group, the Jackson Harmonies from Mississippi.

As the Blind Boys of Alabama, they've recorded ever since.

Now, original members Clarence Fountain, George Scott and Jimmy Carter have made an extraordinary record.

Mixing secular and non-secular songs, with a little help from friends like David Lindley, Charlie Musselwhite and Danny Thompson, they show us the power of gospel is still here.

Luckily we've only had bad takes of this in Sweden, or I might even consider rejoining the church...
Yesterday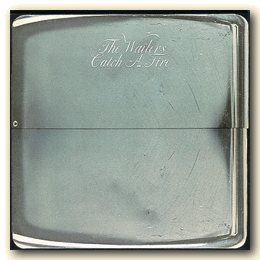 The Wailers
Catch A Fire (Deluxe Edition)
Tuff Gong 114 546 636-2

You all know the story of this album.

Recorded in Kingston, Jamaica in 1972 and 'sweetened' in London, England 1973, it changed the face of music forever.

Here we get a double CD, one remastered with the versions some of us know by heart.

One with the original recordings, and two songs that didn't make the final cut.

The only sad thing is that the original recordings appear not in their original shapes, but mixed in January 2001.

One thing is very evident, though: The London sessions were much, much more elaborate than every story ever since has told.

It wasn't just a few guitar licks by Wayne Perkins and a few keyboard ditto by Rabbit Bundrick that were added.

No, there was some serious overdubbing going on.

For the good of the world.