Today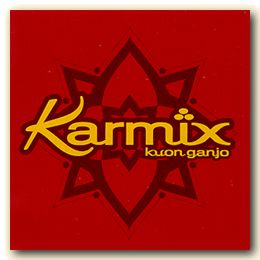 Karmix
Kuon Ganjo
Chall' OMusic 3070172

Another view into what's happening in France.

It's not all Daft Punk or Air.

It can also be Karmix.

The brainchild of seasoned percussionist Mohammed Bellal, we're taken on a journey to India and Arabia.

The subtexts, however, are as international as they can be.

Loops and synths, and some very good scratching, indeed.

On the downside, we're sometimes close to muzak land.

On the upside, multikulti energy.

On the whole, a very nice experience.
Yesterday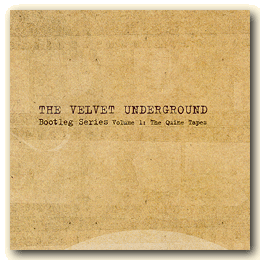 Velvet Underground
Bootleg Series Vol 1: The Quine Tapes
Universal Records 314 589 967 - 2

This is not for the faint of heart.

3 live CD's. All, but one song, recorded Nov/Dec 1969 in San Fransisco.

The man with the cassette recorder: super fan Robert Quine, who is the living proof of the old saying that everyone who saw VU, started a band of their own.

He even went on the play with Lou Reed himself a few years in the early 80's.

John Cale had left the band, replaced by another fan, Doug Yule.

We're only a few months from the Loaded sessions that led to Lou Reed quitting.

But this doesn't sound like a band breaking up.

No, it sounds like a band that is still curious. Some times they hit it, other's they don't.

So, if you've never heard of the Velvet Underground, don't start here.

But if you don't think you can get enough, you know what to do...