Today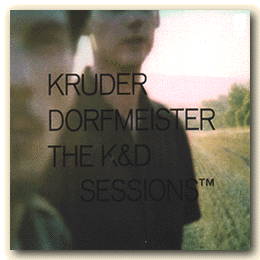 Kruder Dorfmeister
The K&D Sessions TM
Studio K7 K7037CD

Good things come from the strangest places.

So it really shouldn't come as a surprise that
Austria provides us with two remix maestros.

The K&D ingredients are diverse and cool.

Dub, drum 'n' bass, hip hop, soul.
A touch of jazz here and there.

Their clients are also from all over the place.

Roni Size, Rockers HiFi, Bomb The Bass,
Depeche Mode, to name a few.

But the sound is really
Kruder & Dorfmeister's own.

Now, where are those slippers?
And the pipe?
Yesterday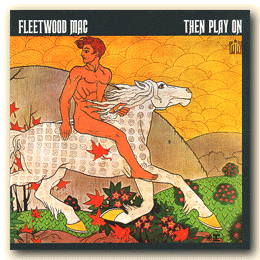 Fleetwood Mac
Then Play On
Reprise 6268-2

So you want to cry out the old year?

There are not many better companions you can
have than this 1969 masterpiece.

I guess most people associate the early, ill-fated
version of Fleetwood Mac with Peter Green.

But to me, Danny Kirwan was just as important.

They wrote their songs separately, and often even recorded alone, yet somehow it all blends together.

En route they took the British Blues Boom
to a new level.

Some of that must of course be credited to the
great rhythm section.

The group was named after drummer Mick Fleetwood and bassist John McVie. They are also the only original members left today.

But that's a completely different story.