Today


Various Artists
King Size Dub Chapter 4
ECHO BEACH 018

July Dub-I
(Well, you can't say I'm not trying...)

Live there were Lee Perry and Mad Professor
with a superb band at the Fanclub festival.

And the wonderfully naive Los Ridim
aboard the ill-fated M/S Stubnitz.

In the CD-player there was King Size Dub.

We get a cool mix from the last 3-4 years.

Modern classics like Last Train by Primal Scream,
Ain't Talkin' 'Bout Dub by Apollo Four Forty,
Spying Glass by Massive Attack & Horace Andy.

Classics in the making like
Earth Angel by Dreadzone,
The Truth Theme by The Truth.

The ever so soulful Bim Sherman contributes his vocal talent to Ghettoprayer by
The Groove Corporation.

And I still have only mentioned 6 of the 14 tracks.

So if you don't hear from me for a few weeks, I'm probably off trying to locate Chapters 1-3.
Yesterday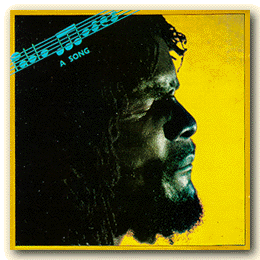 Pablo Moses
A Song
Mango CID 9541

Roots reggae was not only Bob Marley.

No, the ten year period from 1973 was indeed very positive and powerful in Jamaica.

This Pablo Moses album from 1980 is one of the best examples of that.

Backed by the stellar musicians of the day,
nothing could really go wrong with this oh so
glorious collection of songs.

There is such a natural flow throughout I'm surprised this record hasn't orbited into outer space.

You can do nothing but groove along,
mentally as well as physically.

As all of the songs are firm favorites of mine,
I might as well name each and every one:

A song
Dubbing Is A Must
Revolutionary Step
Music Is My Desire
Each Is A Servant
One People
Let's Face It
Protect I / A Song (Reprise)

Now gwan git, bwoy!