Today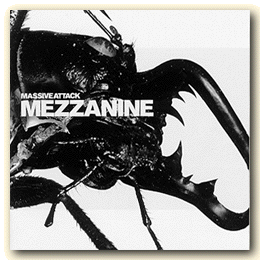 Massive Attack
Mezzanine
Circa Records WBRCD4

Is this the last MA album?

Well, strange sayings cometh forth from the
three massive men themselves.

Apparently, 3D, Mushroom and Daddy G only
keep the group going because they believe it's
one of the most important groups
of the nineties...

And they only see each other on stage these days. When the album was under construction
they did their own things separately.

The total sum is darker, not so song orientated as the two previous outings, Blue Lines and Protection.

Nevertheless it's really interesting, especially for you people with slightly twisted minds...

Things that are worth doing, are worth doing slow.
Yesterday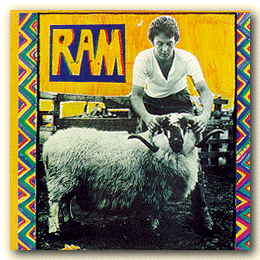 Paul & Linda McCartney
Ram
Parlophone 7 89139 2

In 1971, Paul McCartney made what is arguably
his best solo album.

And funnily enough, the only one where his now sadly deceased Linda got co-writing credits.

One of 3 extra helpers was future Wing-er
Denny Seiwell.

But most of it is pure Paul, of course.

His British eccentricity was at an absolute peak.

Listen to this and try to find out where 10cc
got their ideas...

But quickly back to Paul:
Free from The Beatles and madly in love.
Could life possibly be better?