Today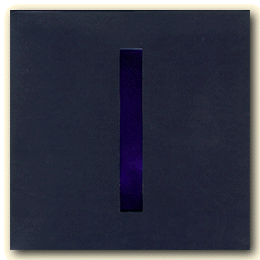 Plastikman
Consumed
Novamute Nomu65cd

In the sixties, when I first heard Bolero,
I was told it wasn't allowed at
the Swedish mental hospitals.

I'm quite certain Plastikman would fare no better
if those who decide etc...

Canadian Richie Hawtin's music sounds like it's coming from the internals of some giant steam engine powering the biggest starship
you could ever imagine.

From time to time it's fuelled by
giants throwing in digitized coal.

I would really love to play this at the
extreme volume Plastikman uses when mixing
his work, but then my neighbours would probably
kill me immediately.

Or even faster.
Yesterday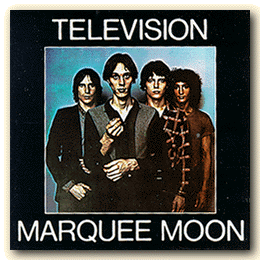 Television
Marquee Moon
Elektra/Asylum Records 960 616-2

It's the summer of 1977.

My brother and me racing down from Umeå
way up north to catch Television in Stockholm.

We got the last two tickets and an
unforgettable concert, culminating in
Richard Lloyd ripping the strings from his guitar.

With his bare hands...

21 years down the road, lots of that nervous energy is still very evident on Television's debut album.

See No Evil must be one of the greatest openers ever!

Twin guitar attack, the "other one" of course
Tom Verlaine.

Unfortunately, it wouldn't last. If you listen to
Tom's voice you understand why.