Today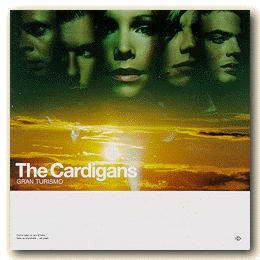 The Cardigans
Gran Turismo
Stockholm Records 559 081-2

Life is full of surprises.

One month ago I would never have dreamed of mentioning The Cardigans here.

Then came the single My Favourite Game and things started to change.

Gone was the oh-so-sweet-nothings, replaced with
a closer, harder, minimalistic sound.

Still I was a bit hesitant of purchasing the album, especially as all the reviews I've read so far
have been on the negative side.

However, curiosity got the better of me.
Of that I'm truly glad.

Because this is a wonderful album.

A touch of Blur here and there, but generally
a world of its own.
Yesterday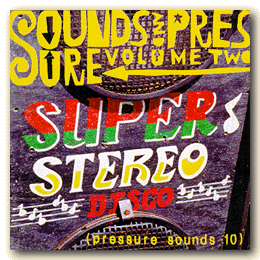 Various Artists
Sounds And Pressure Volume Two
Pressure Sounds PSCD010

This is my cup of tea, for sure.

Mid/late 70's roots reggae from JahMaica.

Featured are, among others,
Mighty Diamonds, Prince Far-I,
The Upsetter, Israel Vibration.

Names with dignity and power.

A big question, though: Why is this album so short?

Only 11 tracks, clocking in at a modest 34:51.