Today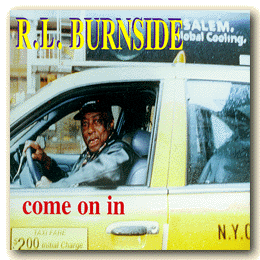 R.L. Burnside
Come On In
Fat Possum Records/Epitaph 80317/2

Take one part blues.

Add one part sampling/programming.

What have you got?

I don't know what you've got, but the people behind/with R.L. Burnside got this album.

In theory it might sound like a marriage from hell,
but it actually works.

And not only works, some of it rocks like there is
no tomorrow.

A big hand to Tom Rothrock (what a name...),
the main producer.

I can only hope mr Burnside himself was in on
the project, that he wasn't fooled into something
he hates by the record company.

After all, the man is 72.
Yesterday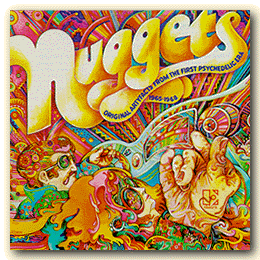 Various Artists
Nuggets
Rhino R2 75466

The subtitle is:
Original Artyfacts From
The First Psychedelic Era 1965-1968.

Yes, this 4-CD box is a treasure chest
if there ever was one!

Straight from the American garage, fueled by the British Invasion and in some instances everything that could be inhaled, injected or otherwise consumed to alter the state of mind.

But the motto of the day was most certainly
fun, fun, fun!

Hey, guys, let's start a band and get laid...

I've got a sneaky feeling that at least that part
of it was a hit for most of them.