Today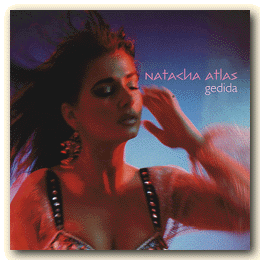 Natacha Atlas
Gedida
Mantra MNTCD014

Third time solo and
she went the other way.

The slightly more traditional way.

And - to my surprise - it's more than OK.

There are still modern stuff, like synths and loops, but the overall feeling is more Cairo than London.

The songs are great, the groove is there,
what more can you want?.

Did I hear 'Arabic string arrangements'?

They are plentiful!

Ms Atlas even raps on one tune.

All-in-all a mesmerizing blend, if you ask me.
Yesterday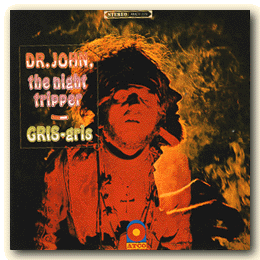 Dr John, The Night Tripper
Gris-Gris
ATCO AMCY-229

According to the legend, this album was recorded in some spare studio time 1968.

I'm quite certain of the year, but I'm not so sure
about the rest of the myth.

But who could be when the subject matter is
voodoo, New Orleans style?

Mac Rebennack caught the second line fever
at birth and is today probably the main carrier of the New Orleans piano style.

On his first solo album (after lots of session work with among others Phil Spector) however, the emphasis was firmly on the stories and the mood.

Psychedelic voodoo walking on burning coal.

All-in-all a hypnotizing blend, if you ask me.