Today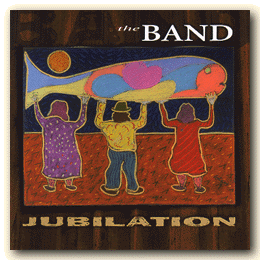 The Band
Jubilation
River North Records 51416 14202-2

Finally, The Band has got its dignity back.

At least on record.

Yes, Rick Danko's and Levon Helm's voices
aren't what they used to be.

No, they don't play bass or drums on all tracks.

But they can still make it all sound so natural.

Actually, it's rather strange that a group that's had
so much trouble can make you feel so calm.
So at ease.

OK, a couple of the songs aren't up to standard.

And Eric Clapton is astonishingly bad
as guest on one track.

But those are minor distractions.

It makes me feel good to think The Band has a
few more good albums coming.
Yesterday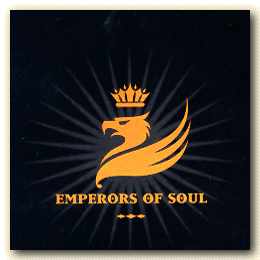 The Temptations
Emperors Of Soul
Motown 31453-0338 2

These days they are in Las Vegas, but for
many years, The Temptations were
the leaders of the pack.

Especially the collaborations with Norman Whitfield
are still in a league of its own.

His string arrangements send shivers down my spine.

His songs, many co-written with Barry Strong are some of the best.

Ain't Too Proud To Beg. (I Know) I'm Losing You. Just My Imagination. Papa Was A Rolling Stone. Masterpiece. Law Of The Land.

Need I say more?

Ooops, I almost forgot the voices...

Eddie Kendricks, David Ruffin, Dennis Edwards
among those who came and went.

Otis Williams and Melvin Franklin
have been there since 1961.

A 5-CD box of the finest soul available!