Today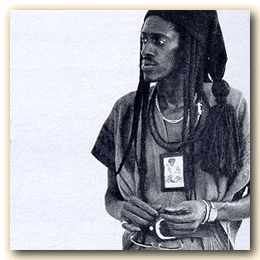 Cheikh N'Digël Lõ
Bambay Gueej
World Circuit WCD057

It's time for a trip to Senegal.

Talking drums, acoustic guitars and horn arrangements by Pee Wee Ellis, ex James Brown, are some of things that make a very nice ambiance.

Top Mali female singer Oumou Sangare is one of the guests, Youssou N'Dour one of two producers.

Add the main ingredient, the voice of
Cheikh N'Digël Lõ, and you've got a
possible classic coming out of your speakers.

This light swing pays a lot of homage to Cuban music, which in turn is very influenced by West African styles.

Bi-pollination.
Yesterday

Allman Brothers Band
Beginnings
Polydor 422 827588 2

What a band they were.

I say that again: What a band they were.

Beginnings is a collection of their first two albums, the self-titled debut and Idlewild South.

Recorded in the deep South in 1969 and 1970, the brothers were in top form from the start.

Duane on slide guitar and Gregg on organ & vocals sure had the blues.

Mixing knock-out originals like Dreams and Midnight Rider with a few covers like Trouble No More by Muddy Waters made a lethal mix.

Sadly, I mean that literally. By 1972, Duane and bassist Berry Oakley both had died in similar bike accidents.

Naturally, the group never recovered from these losses.

Still their music lives. I know it's a cliché but it's true.